How about taking a virtual drone flight through the city, or out to our beautiful beaches? The experience has been thoroughly tested by the world's leading esports athletes, who raced through the course during the Drone Champions League (DCL) Grand Finale in Stavanger in October. Now it's your turn to fly online!

First location in Norway
The Stavanger region is the first location in Norway to be featured in DCL – The Game, an online drone racing simulator where real life locations are translated into virtual racetracks. With this new launch, gamers can discover the Stavanger region by visiting the majestic Pulpit Rock, swooping through the Norwegian fjords, watch surfers along the Jæren beaches, or discover the urban areas of Sandnes and Stavanger.
– The wonderful landscape around Stavanger is almost out of this world, says Dominik Renner from DCL.
Valuable data
However, DCL and Region Stavanger have entered into a partnership that makes for much more than fun and games in stunning surroundings. – In the Stavanger region, you are developing innovative drone technology, and next year you will launch a local drone related education program. The drone industry will need many skilled professionals going forward. At DCL we see countless opportunities for cooperation here, says Renner.
DCL has previously created courses for virtual drone flight at the Great Wall of China and on the Champs-Élysées in Paris. The trails, with obstacles and challenges, are created through extensive scanning, filming and mapping. This is highly valuable data to which the cooperating municipalities have gained access. – The scanning contributes to better urban planning, says Director of Events in Region Stavanger, Anette Larsen Bognø.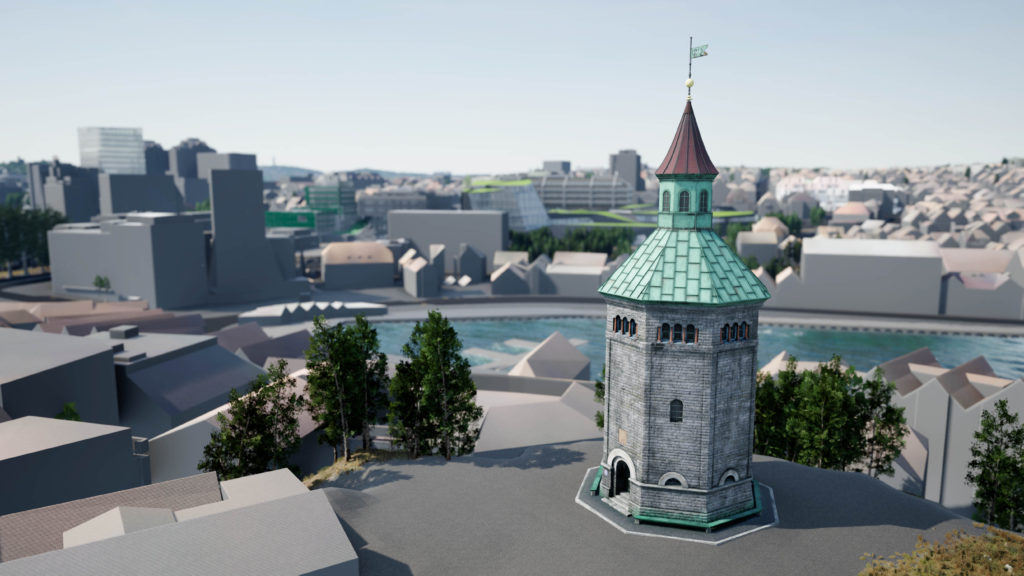 The scanning contributes to better urban planning models and a valuable partnership with sharing of important data for both parties. Director of Events in Region Stavanger, Anette Larsen Bognø.
A drone hub
– Stavanger, Sandnes, Sola and Strand municipalities, in addition to Rogaland County, aim to make our region into a drone hub. Through DCL the Stavanger area is now introduced to a new and young target group in the global gaming environment – to young people with qualities and skills that are sought after by local tech businesses. – We are already seeing synergies as a result of the partnership, says Bognø. – For instance, we facilitate recruitment by putting potential employers and drone pilots in touch with each other through a dedicated database.
See the virtual Drone Grand Prix Stavanger Region Norway season finale trailer here; https://www.youtube.com/watch?v=yF9kQ9cQJns
Download and play DLC – The Game Stavanger here!
https://store.steampowered.com/app/964570/DCL__The_Game/

Watch a few minutes of the stream from the Pulpit Rock 2022 DCL Finale Stavanger Region here:
https://www.youtube.com/watch?v=AeJD_Czwcog

Watch a few minutes of the stream from the Stavanger city center 2022 DCL Finale here:
https://www.youtube.com/watch?v=b2r4PvnPe64&t=140s
Or the entire livestream here:
https://www.aftenbladet.no/sport/i/eJJPzM/lokal-aktoer-gjoer-seg-klar-til-aa-huse-internasjonalt-mesterskap-kjempespennende (subscription)
Why the Stavanger region as host to your DCL Grand Finale?
Hear Manuel Urban from DCLs testimonial here;