Last week, Region Stavanger set foot in Orlando, Florida. Our destination was the prestigious world congress FIG Working Week (FIG: Fédération Internationale des Géomètres), and as part of a Norwegian delegation of 18 representatives, we aimed to show the world what our country has to offer, and put Norway in the running towards becoming the destination for FIG Working Week 2027. Victory was ours, and in four years, participants from all over the world will gather in the Stavanger region for a Norwegian version of the conference. Planning is in progress, and even though the event is four years away, we are already struggling to contain our excitement.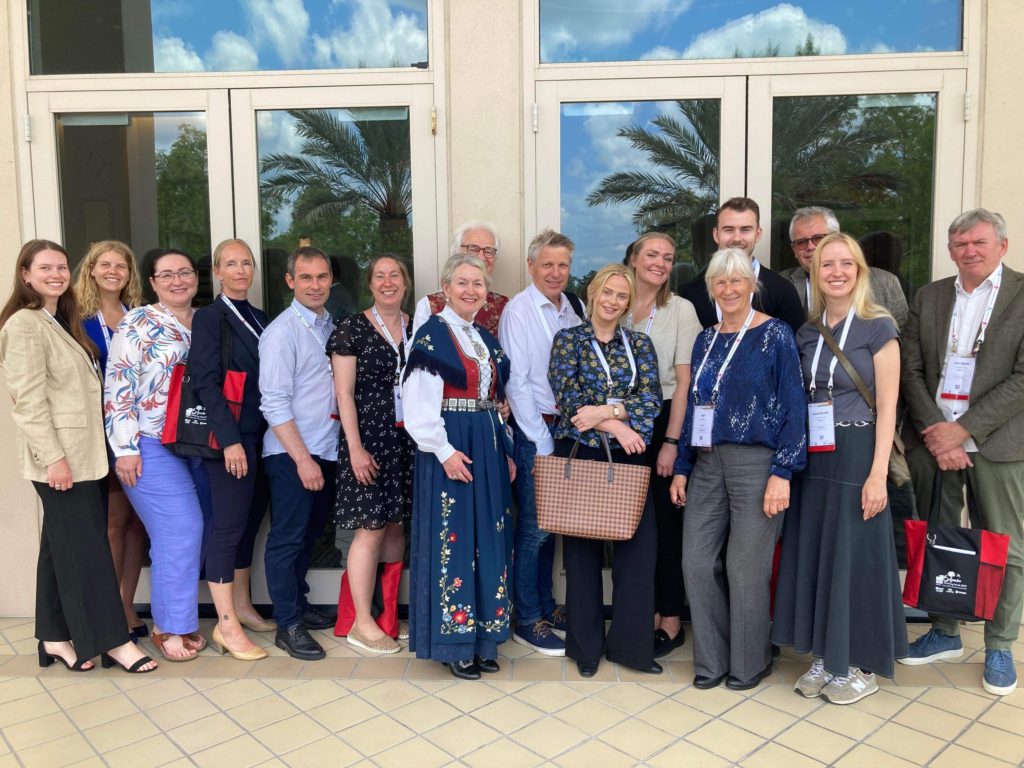 An arena for geographic pioneers
FIG Working Week is a weeklong conference addressing topics and questions in relation to the geospatial industry. The participants are a mixture of scientists, students and professionals. Here, they get an opportunity show off their work, to participate in debates and workshops, and to receive a comprehensive update on everything happening in the industry.
The conference aims to provide societies, agencies, companies, professionals and students with a better understanding of the significance of geographic information, and to offer inspiring presentations and encourage engaging discussions.
"FIG Working Week is a solid congress project, built on close collaboration with our local ambassador Steinar Wergeland, who's been engaging and mobilizing the national geospatial network. Along with our Project Manager for the FIG Working Week 2027 application, Kari Strande, we've teamed up with, among others, The University of Stavanger, Nordic Edge and Stavanger Business Region. We're looking forward to further assisting our allies in the process, to provide regional synergies, and to make sure that FIG Working Week 2027 leaves a beneficial footprint in our region."

Michelle Milas, Manager for Conventions and Exhibitions in Region Stavanger
Fully equipped
Our bags where loaded with bunads, Norwegian flags and other small representations of Norwegian culture, along with an extensive library of information about our country, both as a travel destination, as well as a strong representative for the geospatial industry. All parts of the Norwegian delegation made solid contributions to the Norwegian stand. Using a combination of charm and professional weight, we believe that we advocated for Norway, and for FIG Working Week 2027, in a unique and effective way. The Norwegian delegation consisted, among others, of Geoforum, Norwegian professionals for the built environment (Tekna), The Norwegian Mapping Athorities, The Norwegian Ministry of Local Government and Regional Development, Norwegian University of Life Sciences, and Western Norway University of Applied Sciences.
Our motivation for bringing FIG Working Week to Norway is to create a broader international collaborative network within the geospatial industry, and to create more engagement for our delegates within the FIG commissions.
"This opportunity provides a significant boost to the field, both nationally and locally. The city's good reputation as a congress destination, along with the excitement around Stavanger and its surroundings, will help attract many participants. Both FIG's president, Dr. Diane Dumashie from the UK, and FIG's director Louise Friis Hansen from Copenhagen, expressed great joy that the 2027 conference will take place in Norway. We all have full confidence that our region will host a successful and professional conference and provide all participants with a rich variety of cultural and social experiences.",

Steinar Wergeland, Department Director at The Norwegian Mapping Authorities Rogaland
The FIG compass points to the North
Norway's sole competitor was Nepal, which, if chosen, would be the first country in Central Asia to host the conference. With the help of a well-built strategy, a solid dose of Norwegian charm, as well as substantial contributions from all parts of the Norwegian delegation, Norway came out on top. Eirill Gitlesen was part of the team at stand 215, and reports of a positive atmosphere in Florida.
"The voting process was even, and we surpassed Nepal by three votes. It is very clear that all our extra efforts, films, and activities at our stand, have played a substantial part in bringing home our victory! We may have turned a few votes by defusing the cost level, focusing on our professional weight and flexible logistics, as well as our extensive experience with international conferences."

says Eirill Gitlesen, Manager corporate and incentive meetings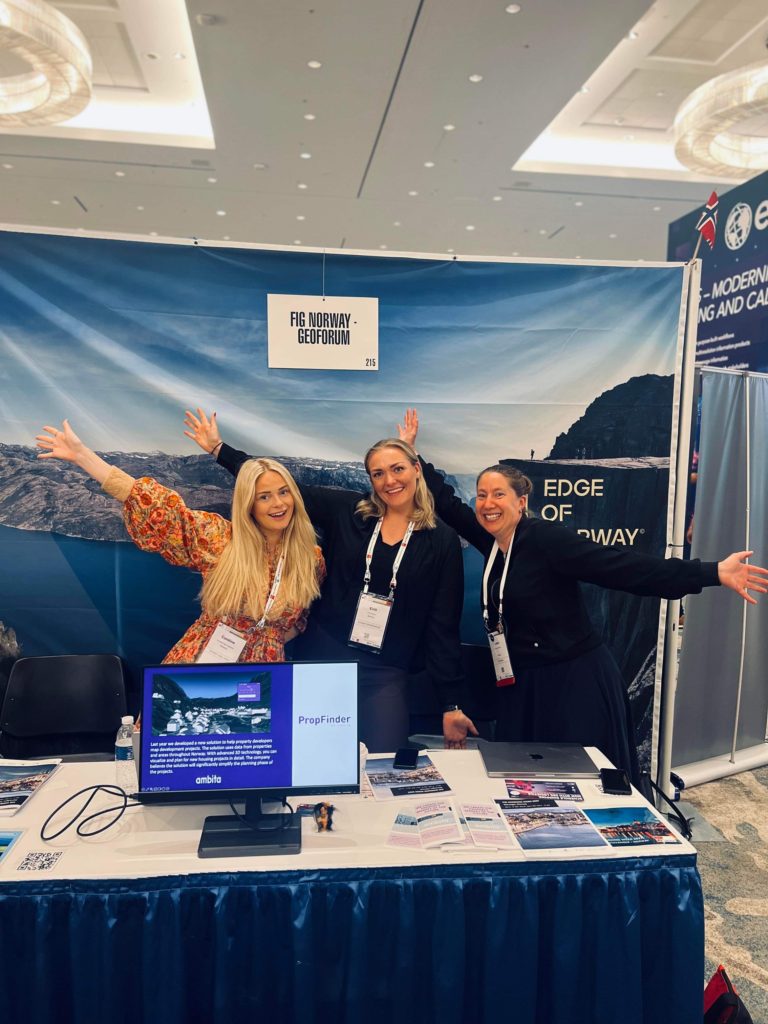 Congratulations to Geoforum, Norwegian professionals for the built environment (Tekna), The Norwegian Mapping Authorities, The Norwegian Ministry of Local Government and Regional Development, Norwegian University of Life Sciences, and Western Norway University of Applied Sciences, We appreciate the opportunity for fighting beside you as part of the Norwegian delegation. We would also like to thank Ambita, Fugro and Arctic SDI for supplying us with substantial materials and being great partners at the Norwegian stand.
A wonderful opportunity for Norway and Stavanger, and a definite reason to celebrate. We are ready to welcome the world!