Press release June 14, 2021
Nuart x Google Arts & Culture
In the first project of its kind in Norway, Nuart and partners present Nuart x Google Arts & Culture — a comprehensive mapping across time and space curated from 15 years of art on the streets of Stavanger. Regarded as a world-leading destination for street art, the city's street art legacy will now be included on a single platform.
Links: https://artsandculture.google.com
How and when did the partnership with Google come about?
— We first discussed the potential for such a project with Google Arts & Culture back in 2016, but it was only with the establishment of Stavanger's Smart City department in 2018 that we finally found a place to situate it and signed the contract. It's been a long time coming but the team have been incredibly engaged in tracking down and archiving the works, it's incredibly exciting to see them all come to life in one place, it's a real legacy for the city, we've had researchers and project managers from France, the UK and the USA all contributing and they're equally as keen as we are to see it launch, says Nuart founder and curator Martyn Reed.
This carefully curated selection allows residents and visitors to discover the region's urban art offerings through the Google Arts & Culture platform. For the launch of the partnership, we have curated over 300 unique artworks — from the beginning of Nuart's move to the streets to the present day — and 14 so-called stories chronicling the history and impact of Nuart in the region and street art culture. The stories combine newly written essays with super high-resolution images that invite the viewer to experience the art on the streets of Stavanger in a new way.
To explore the street art of Stavanger and Rogaland, simply go to Google Arts & Culture and search "Nuart", alternatively, you can download the free app and navigate on your phone.
While street art is inherently transient, the partnership with Google Arts & Culture allowed us to reintroduce works to the public that have been painted over or demolished. After two decades of Nuart, this partnership gives the public the tools of a street art archaeologist discovering and excavating gems in the digital realm. With the ability to uncover and make connections between works that are still visible in the city, and those that are long gone, the online visitor is invited to experience the full story of Nuart in a way never before possible, navigating time as well as space.
As Nuart progressively expands into the regions, the project helps us create a common visual language across the whole county, showcasing the consistency of the curatorial platform that is Nuart. As much at home amongst city urbanites, labourers on a building site and farmers in the countryside — the partnership with Google Arts & Culture enables locals as much as people worldwide to connect with the public art history of Stavanger on their preferred digital devices.
The project is designed to document, archive, present and distribute the history of Nuart in Stavanger and the region as visual narratives that include a working timeline. Each work is accompanied by technical details, conceptual frameworks and biographical information about the artist — all with newly developed texts for the project. Another ambition was to establish and generate added value to the historical position of Stavanger and Nuart as a primary site and platform for the global street art movement.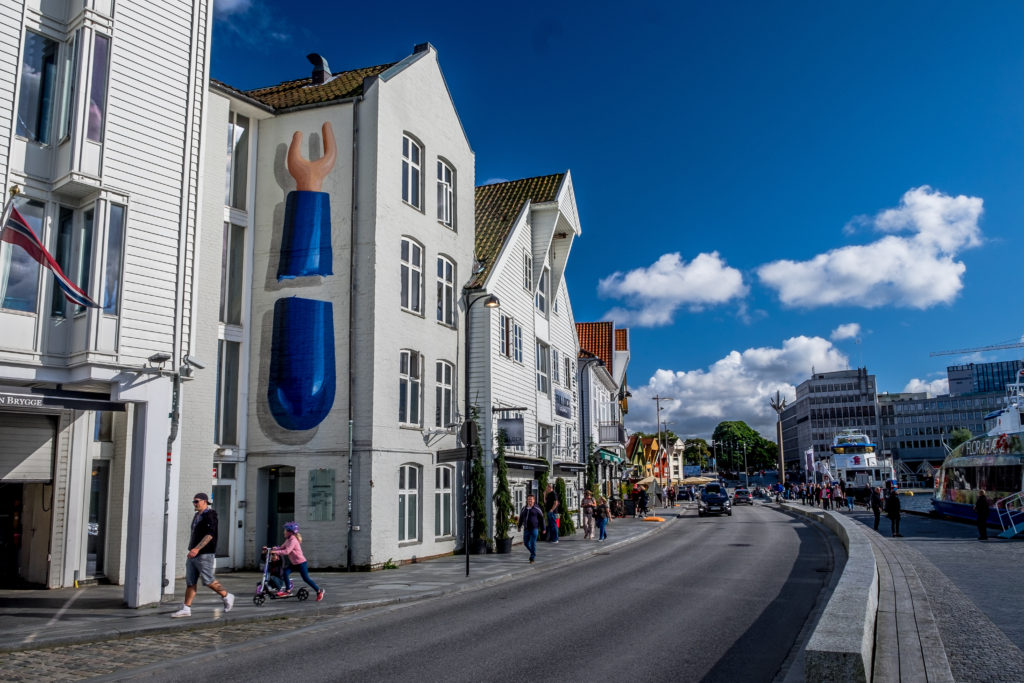 Who does this benefit, and how do you envision them interacting with it?
— The obvious answer is that it can be used as a tool for both Region Stavanger and Fjord Norway. Both have been active over the years in recognising street art's rise up the cultural tourism league. Cities the world over are instigating festivals with far greater budgets, but of course, we had a long start ahead of them, so to have everything in one place, is a powerful tool – and especially with regards to the "staycation" market that has arisen during the pandemic. But that's just one aspect of it. It can act as a valuable tool and resources for educationalists, researchers, schools, nurseries and so on, for self-guided tours, to engage the infirm and the elderly, on the children's ward, in the healthindustry or simply act as a promotional tool for local businesses to link to. I'm sure there are many ways and uses for it that we haven't thought of ourselves, it will be interesting to run an analysis and of course we welcome user feedback, says Nuart founder and curator Martyn Reed
Google Arts & Culture
— Street art, with its ephemeral character and transience is an important part of city life. We are delighted to partner with Nuart to invite everyone to Stavanger — a city with street art on every corner. With 14 new stories, available now on Google Arts & Culture, we're proud to preserve the works by nationally and internationally recognized artists — for the world to see and enjoy one of Europe's most dynamic and constantly evolving public art museums.
— Liudmila Kobyakova, Program Manager at Google Arts & Culture
Stavanger Smart City
— Stavanger Smart City is very excited for this new opportunity to experience street art, across time and distance, and for future combinations of physical and virtual art tours. We believe this approach is something that can be built on and reused spanning the various forms of art, making it available to everyone everywhere.
— Gunnar Crawford, Head of Stavanger Smart City
Region Stavanger
— Region Stavanger has for many years had a great collaboration with the Nuart Festival to enhance the attractiveness of Stavanger and Rogaland as a tourist destination. It's all about standing out and using more than our classical nature to promote Norway. The number of international press tours was up between 75-90 per year until 2020, and the combination of food, culture and nature has been a success. This project will add a new dimension to the travel, both during the planning phase and throughout the visit. The locals are important in tourism development. Proud and knowledgeable locals at a destination give quality experiences to the visitors.
— Director of Tourism, Elisabeth Saupstad, Region Stavanger
Rogaland County Municipality
— Through Nuart's collaboration with Google, we are now jointly trying out a new digital dissemination platform for the region's street art that may also be useful for other areas of cultural life. In this way, art reaches out to larger parts of an art-interested population both at home and abroad. The collection also shows the breadth and scope of Nuart's activity since its inception. Rogaland County Municipality and Nuart also have a regional perspective with artworks produced across large parts of Jæren. In addition to the core body of works in Stavanger, there are also featured activities in municipalities such as Sola, Klepp, Gjesdal and Hå. We look forward to continuing the project and thank the collaboration partners Nuart, Smartbyen, Stavanger Sentrum and Region Stavanger.
— Jon Inge Zazzera, Section Manager for Culture at Rogaland County Municipality.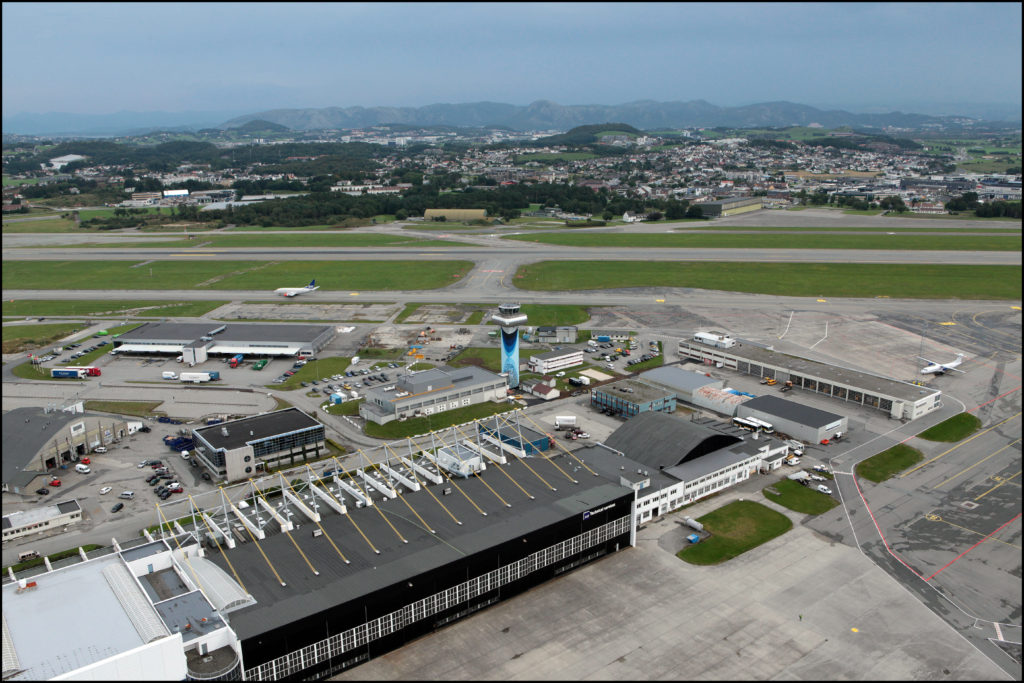 Curatorial Statement: Nuart x Google Arts & Culture
Nuart x Google Arts & Culture focuses on the evocative intersection between memory and the city, the material and the ephemeral. It explores the role of urban art culture through a form of digital archaeology, unravelling, archiving and critically curating 15 years of the city's collective digital memories of Nuart. Many of these memories exist at the nexus between what has been material but is now only available digitally. Nuart's desire to map the culture of the past onto a platform that can be navigated in the future via smartphones and new technologies recognises the link between Google Street View and intangible cultural heritage.
At Nuart, we are interested in a critical examination of nostalgia and cultural recycling, intangible cultural heritage and the depoliticised reworking of vernacular practices exploited by new urbanism's various initiatives, and recent historical accounts that lament the loss of a once «authentic» art of the streets. Attempts to integrate street art and graffiti into traditional heritage frameworks have not provided answers to the philosophical and practical problems of preserving this culture. Until then, digital platforms offer us the best way to situate the past in the present.
This living archive engages in this twin dynamic between form and content in a manner that we hope appeals across multiple fields and disciplines whilst serving the needs of a broad and diverse series of users — from cultural tourism initiatives to local businesses, city councils to academic researchers as well as educational and entertainment-based uses.
The project is a collaboration between Stavanger Smart City, Rogaland County Council Cultural Department, Region Stavanger, Stavanger Sentrum and Reed Projects.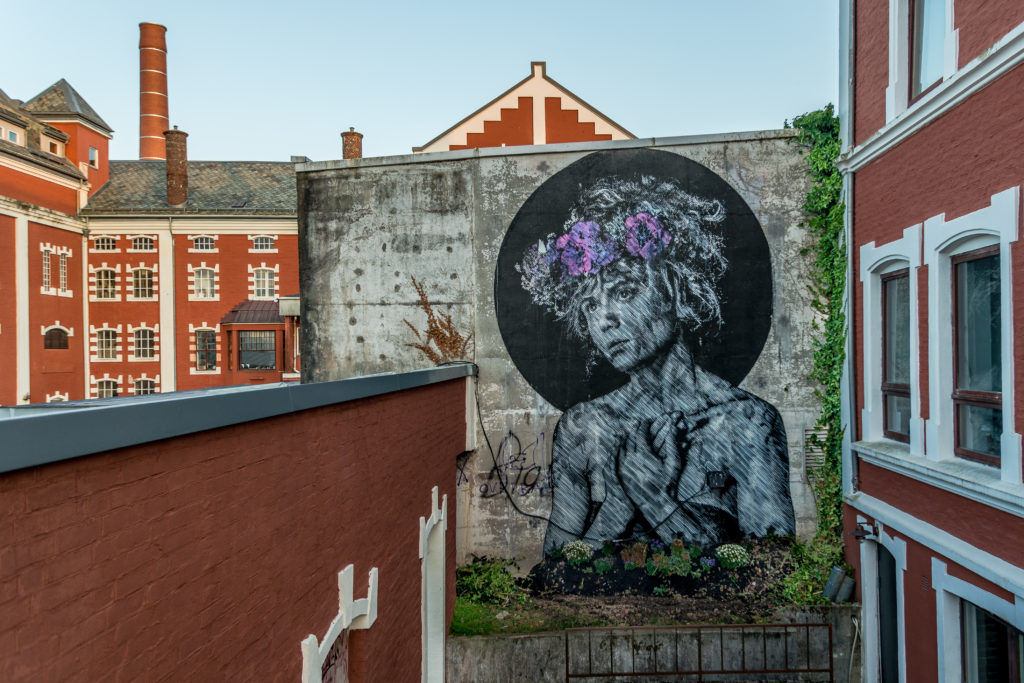 About Google Arts & Culture
Google Arts & Culture puts the treasures, stories and knowledge of over 2000 cultural institutions from 80 countries at your fingertips. If Google's mission is to make the world's information more accessible, the Art's & Culture's mission is to make the world's culture accessible to anyone, anywhere. It's your doorway to explore art, history, and wonders of the world. Discover stories about cultural heritage ranging from Van Gogh's bedroom paintings, Kenya's communities, Nigerian food, Nelson Mandela, Sports in Australia or the women's right movement to ancient Maya temples, and Indian Railways.
About Nuart
Nuart is a public art agency & curatorial platform that has hosted an annual international contemporary street art festival in Stavanger, Norway, since 2001. It is widely considered the first festival of its type and is regarded as one of the world's leading celebrations of street art. The original festival in Stavanger is the foundational stone on which Nuart Aberdeen, Nuart Gallery, Nuart Projects, Nuart Journal and various other Nuart offshoots stand.
Nuart Festival provides an annual platform for national and international artists outside of the traditional art establishment. From the first week of September, an invited international team of street artists leave their mark on the city's walls, both indoors and out, creating one of Europe's most dynamic and constantly evolving public art sites. The event aims to stimulate debate by challenging entrenched notions of what art is, what it can be -and more importantly, who gets to define it.
They are supported during the festival weekend by Nuart's academic conference, Nuart Plus, the world's first academic conference dedicated to street art. The conference itself is supported by the Nuart Journal, a peer-reviewed academic journal organised by an international team of scholars aiming to improve the reception of those art forms and movements developing on the periphery, which are part of a rich intangible cultural heritage – generally excluded from art historical and establishment research.
Contact information
Martyn Reed
Founder, Nuart
Gunhild Vevik
Director of communications, Region Stavanger Visitors & Convention Bureau
gunhild.vevik@regionstavanger.com