Next year's Michelin stars will be awarded in Stavanger. Stavanger takes over the baton after Trondheim as host of the launch of the Michelin Guide Nordic Countries. Stavanger will then be the second Norwegian city to host the launch of the Nordic edition of the Michelin Guide.
In February 2021, Michelin, together with Region Stavanger, will present its new star restaurants in the Michelin Guide Nordic Countries 2021. Then, the eyes of all food lovers are once again directed to Norway – and this time it is Stavanger who is the star. Region Stavanger, Stavanger municipality, Rogaland County and Stavanger Concert Hall are partners in hosting the event.
"We are thrilled to head to Stavanger to unveil the future edition of the Michelin Guide Nordic countries. Our guests will share the wonders discovered by our inspectors and particularly the sustainable approach developped by local restaurants. We will all enjoy the vivid city's culinary scene and the great ingredients that the region has to offer", says International Director of the Guide Michelin, Gwendal Poullennec.
Stavanger had their first Michelin restaurant in 2016 when RE-NAA, headed by chef Sven Erik Renaa, received their first star. In 2017, the city's number of stars doubled when Sabi Omakase with Roger Asakil Joya was able to decorate his restaurant door with the sought-after Michelin star. 2020 was another good year for the Stavanger when RE-NAA had their second star in the Michelin Guide, and thus became the most prestigious restaurant in Norway.
"It is great for Stavanger, the region and Rogaland, that Michelin once again chose a city in Norway to host the guide launch and the star revelation. We have fantastic restaurants with some of Norway's best chefs, and a region with an exquisite selection of sought-after ingredients. With the attention that the Michelin Guide gives, we once again establish ourselves as a very exciting destination for culinary experiences. We look forward to welcoming chefs, press, guests and participants to Stavanger", says Tourism Director Elisabeth Saupstad in Region Stavanger.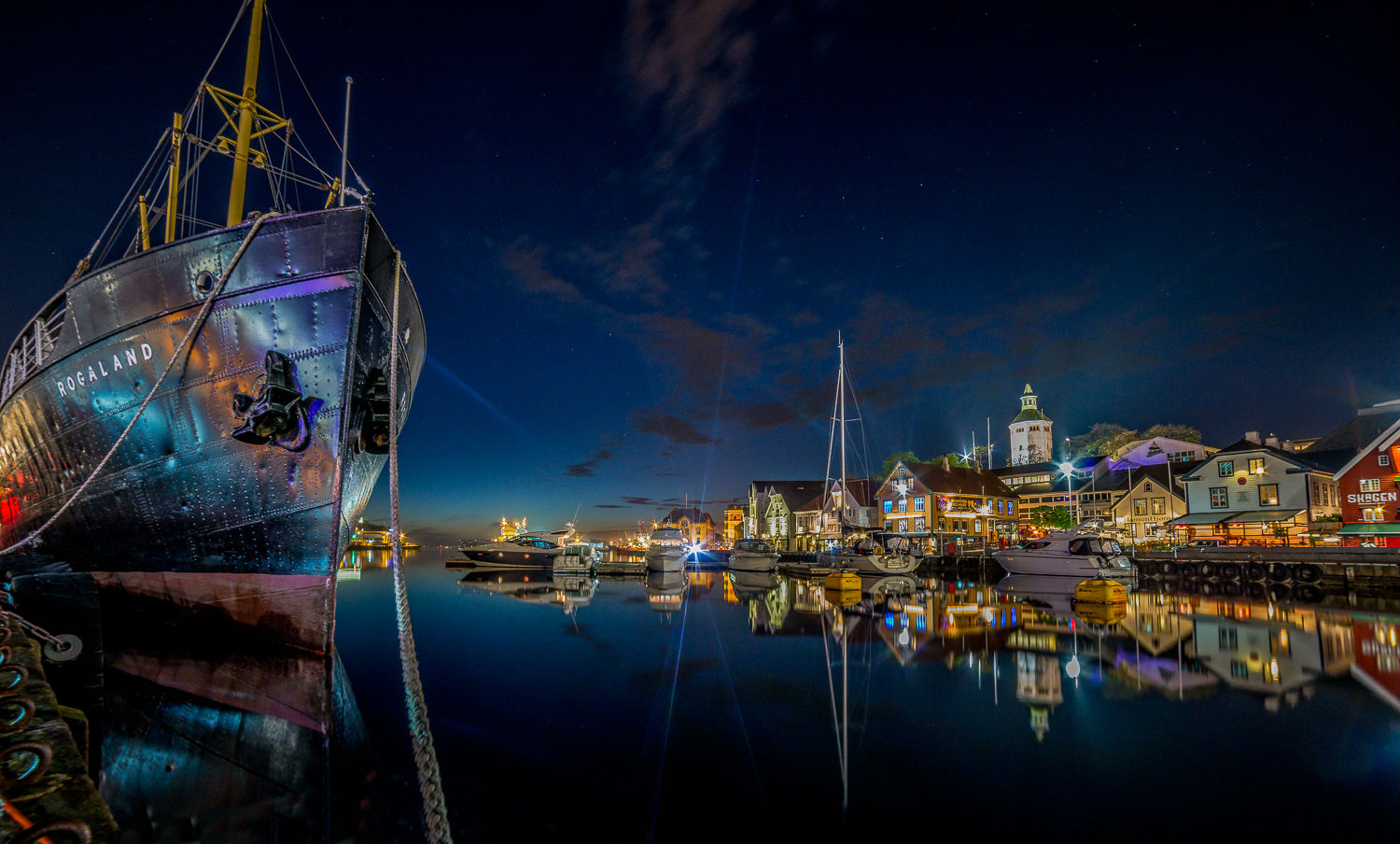 ©Brian Tallman Photography/Region Stavanger
« It's incredibly exciting to host the Michelin event here in Stavanger, where we have both star restaurants RE-NAA and Sabi Omakase, as well as several restaurants of world-class standards. In addition to the Nordic chefs participating, there will be national and international media present, and they will all have the opportunity to explore both food and attractions while here. The potential international coverage for the Stavanger region is priceless", says Mayor of Stavanger, Kari Nessa Nordtun.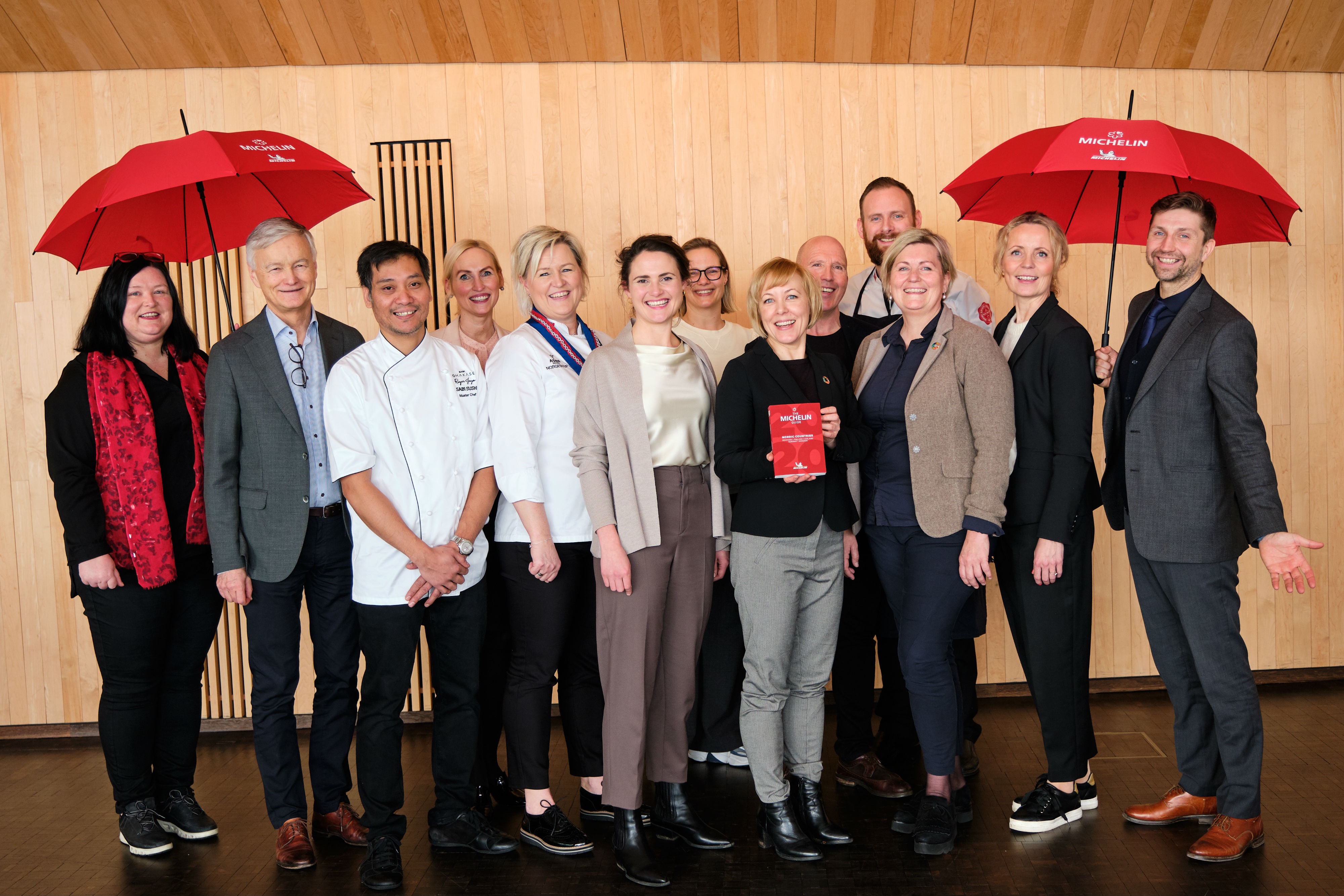 © Rogaland fylkeskommune/Øyvind Nesvåg
"Rogaland county is unique in Norway in terms of food, agriculture and aquaculture. We represent the entire chain of value and many of our producers deliver food to star restaurants all over Europe. It means a great deal to the food county of Rogaland that next year's Michelin stars will be revealed here in Stavanger. I am really looking forward to celebrating the Michelin stars, and the events taking place will boost the culinary region with a lot of positive attention", says County Mayor Marianne Chesak.
The evening will take place in Stavanger's iconic venue, namely Stavanger Concert Hall. The star revelation itself will take place in the orchestra hall, Fartein Valen, and the dinner afterwards will be held by the Spiseriet.
«We are happy to be a part of strengthening the county of Rogaland's position as a food county. Stavanger Concert Hall will as one of Europe's renowned concert halls be a unique venue for both the ceremony and the dinner reception. We have an extensive experience in hosting events of this magnitude, and we will stribe to do our very best so that the Michelin event in Stavanger is top notch", says Director of Stavanger Concert Hall, Per Harald Nilsson.
Minister of Trade and Industry, Iselin Nybø is also pleased that Michelin is moving towards Norway again. "It is exciting that Michelin wants to add another event to Norway. With this, we consolidate the food nation of Norway on the map, and this will create increased awareness for both local raw materials and Norwegian food experiences", says Minister of Industry Iselin Nybø.
Michelin Guide Nordic Countries
The fist edition of Michelin Guide Nordic Countries was first presented in February 2015. 2021 is the second year in which the guide is distributed in Norway. Norway has a total of 11 star restaurants in the 2020 edition of the guide, divided between one 2 star restaurant, RE-NAA in Stavanger, and ten 1 star, Galt, Kontrast, Omakase by Vladimir Pak and Statholdergaarden in Oslo, Under in Linesnes, Sabi Omakase in Stavanger, Bare in Bergen, as well as Credo, FAGN and Speilsalen in Trondheim.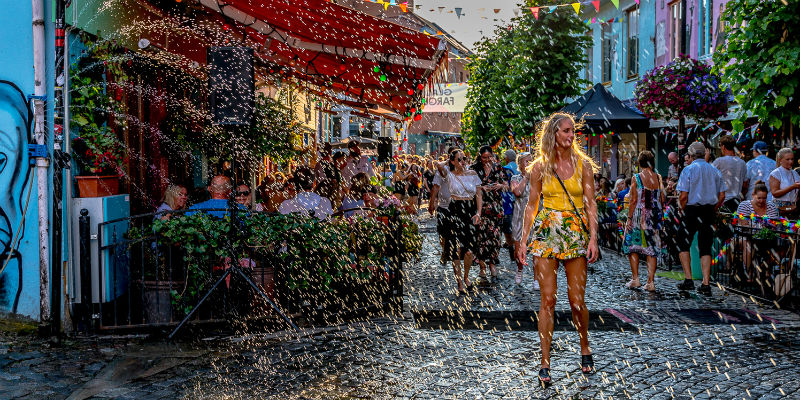 ©Brian Tallman Photography/Region Stavanger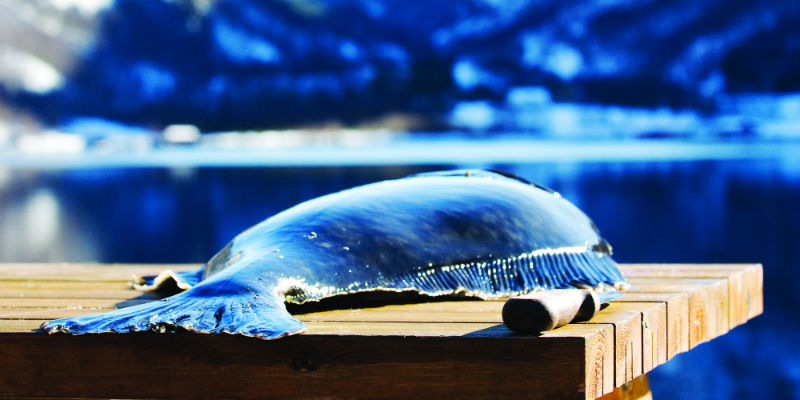 ©Elin Engelsvoll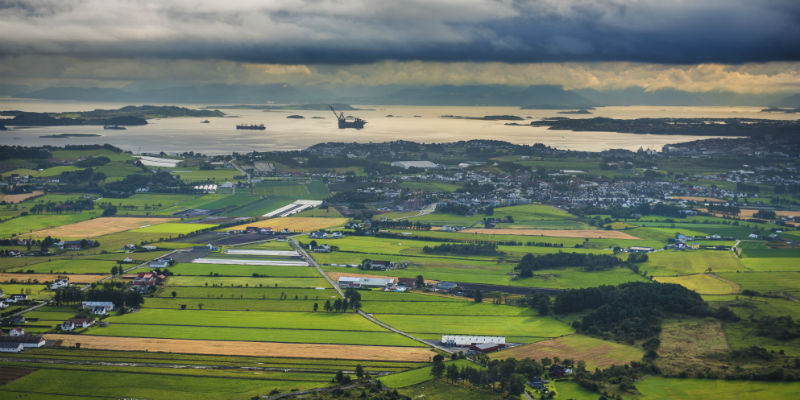 ©NLE Film/Grim Berge